PADDY KEENAN'S PIPES
made by
DAVE WILLIAMS
At the Tonder Folk Festival 2000 in Denmark, master piper Paddy Keenan played accompanied by guitarist and singer Tommy O'Sullivan. On Saturday the 25th of August after Paddy and Tommy had played their afternoon set, I went backstage and Paddy kindly let me take some photographs of his pipes. On stage the pipes had sounded fine and Paddy explained afterwards that he was still using his old reeds in the set and that he was also still playing his old chanter as he had not had time to make a new suitable reed for the new Dave Williams chanter. I could be wrong, but I think Paddy was using Dave's windcap on his Leo Rowsome chanter. This was the first time I'd seen the pipes at close range and they were indeed a magnificent set. Very well made. and with detailed ornamentation.Paddy's name is inscribed on the stock together with the name of the pipemaker Dave Williams of Waltham, Grimsby, England. Paddy also told me that he used guitar strings to rush the bore of the Rowsome chanter, because if I remember correctly, Paddy felt that organic rushes were influenced by the prevailing climate, and could absorb moisture, swell, and thereby affect the tuning of the chanter.

So while Paddy sat and talked to members of the Bumblebees, a fine band by the way, I took the following photographs of the pipes.

Attention: These photos take approx. 4 minutes to load using a 56/V.90 modem I'm afraid, as I scanned at a higher resolution than was needed for monitor viewing. I'll remedy this over the weekend so that the photos load faster.


---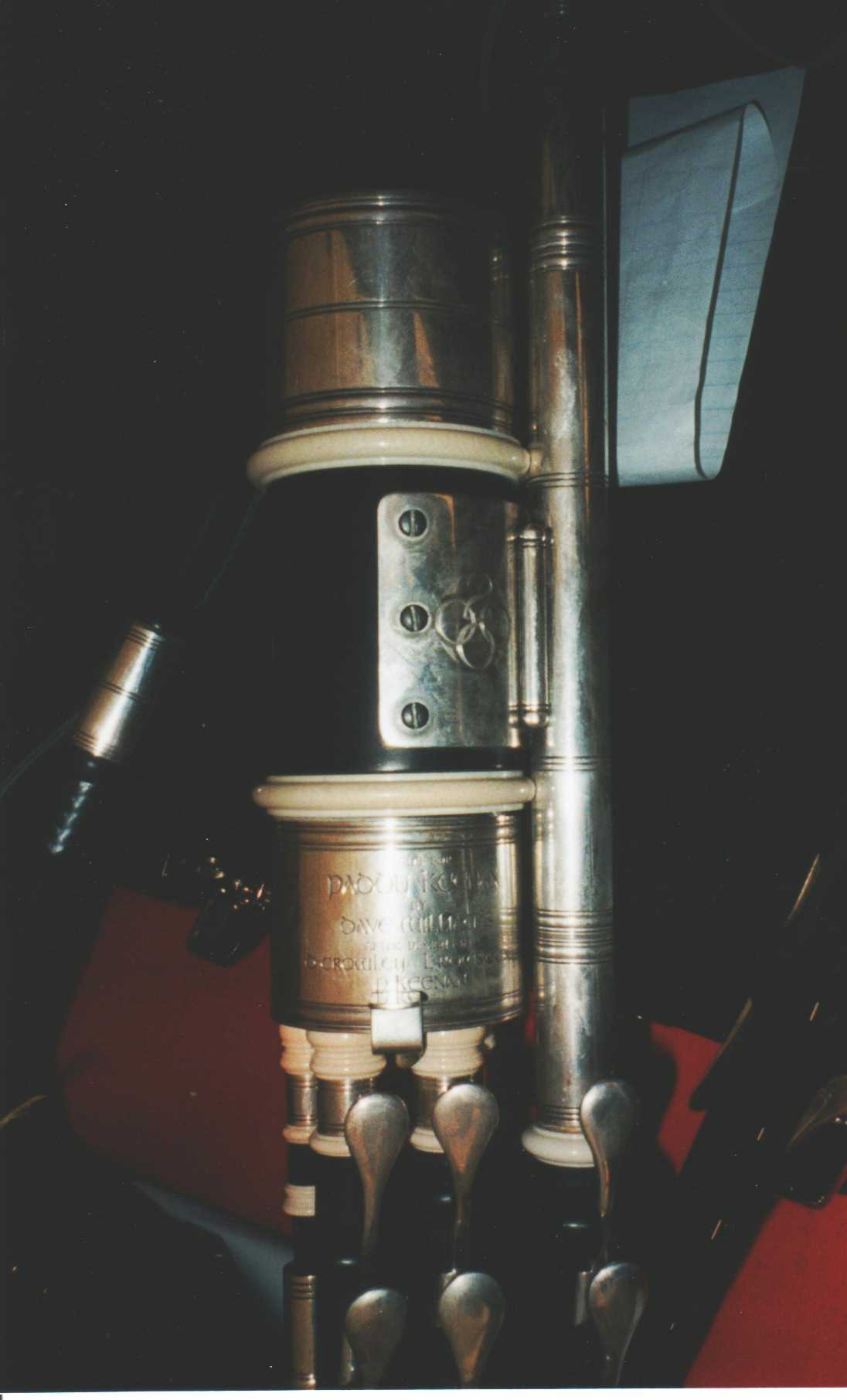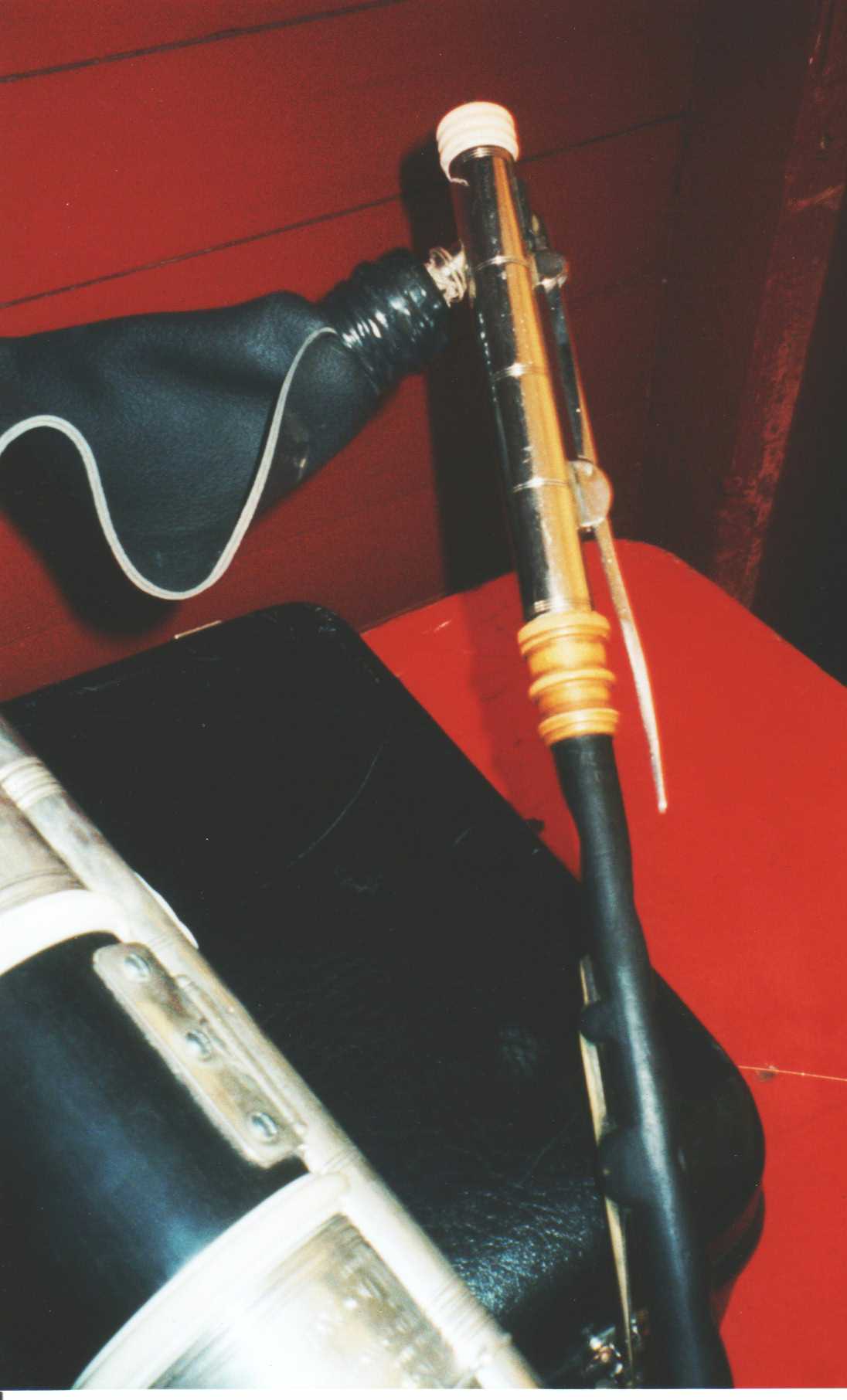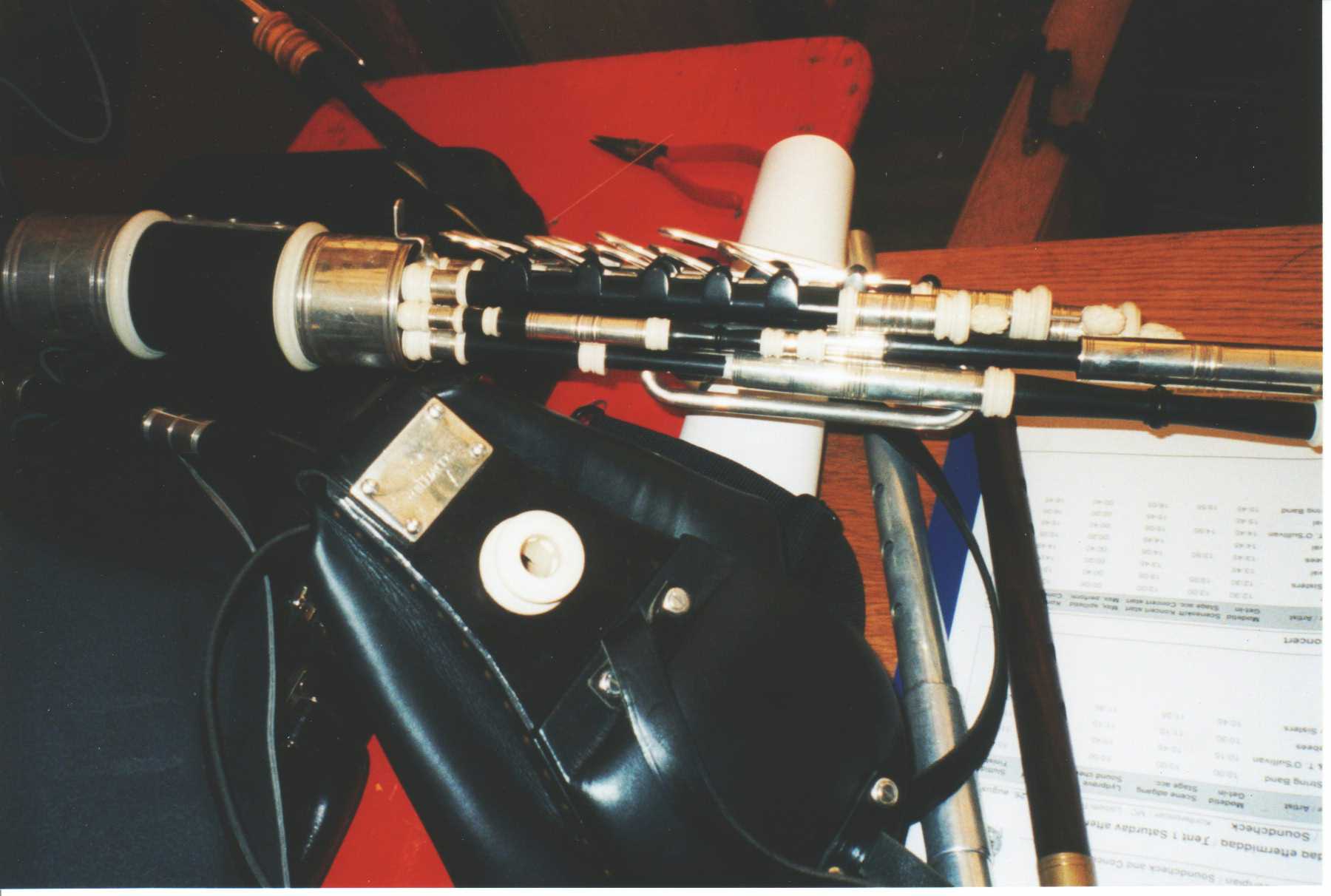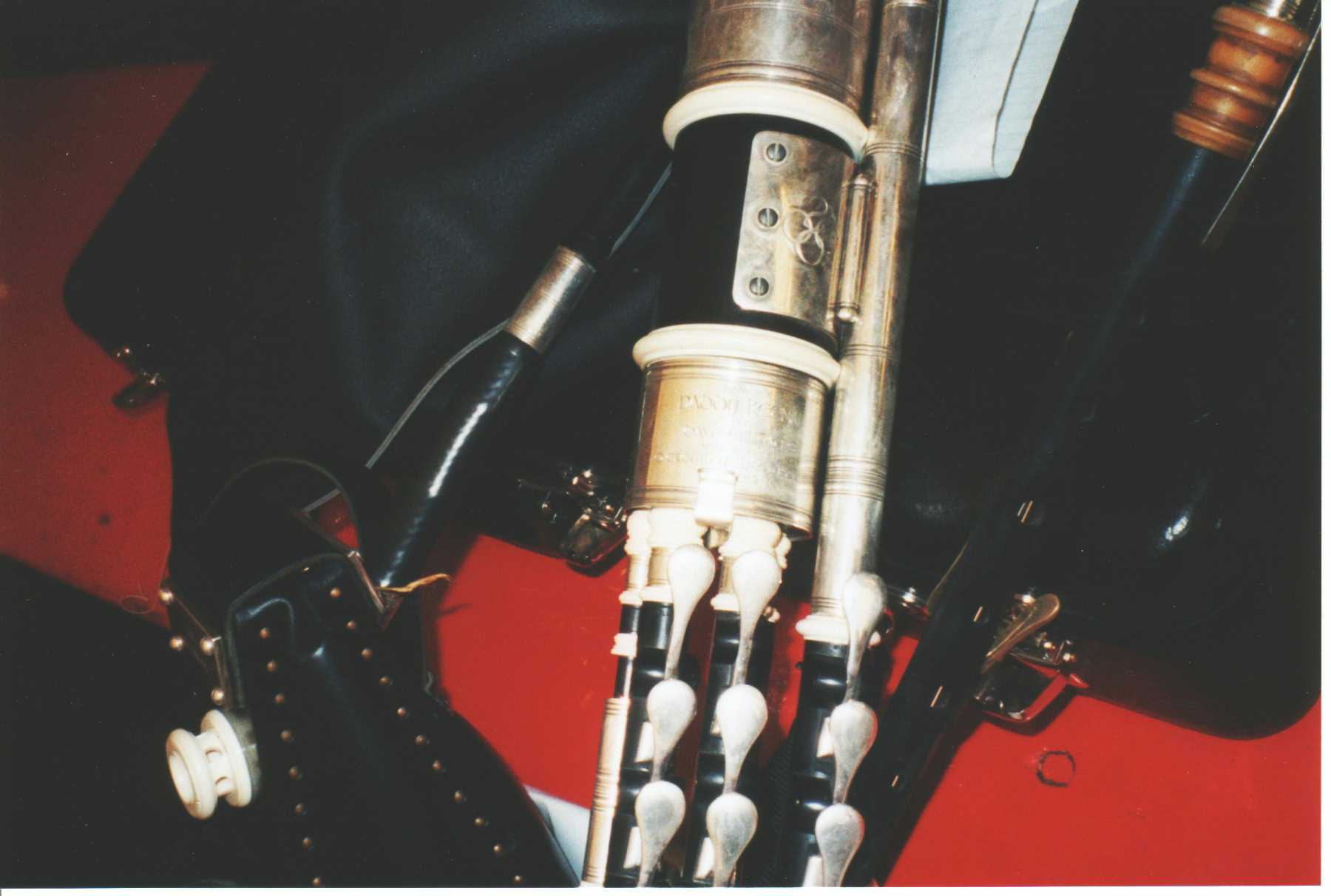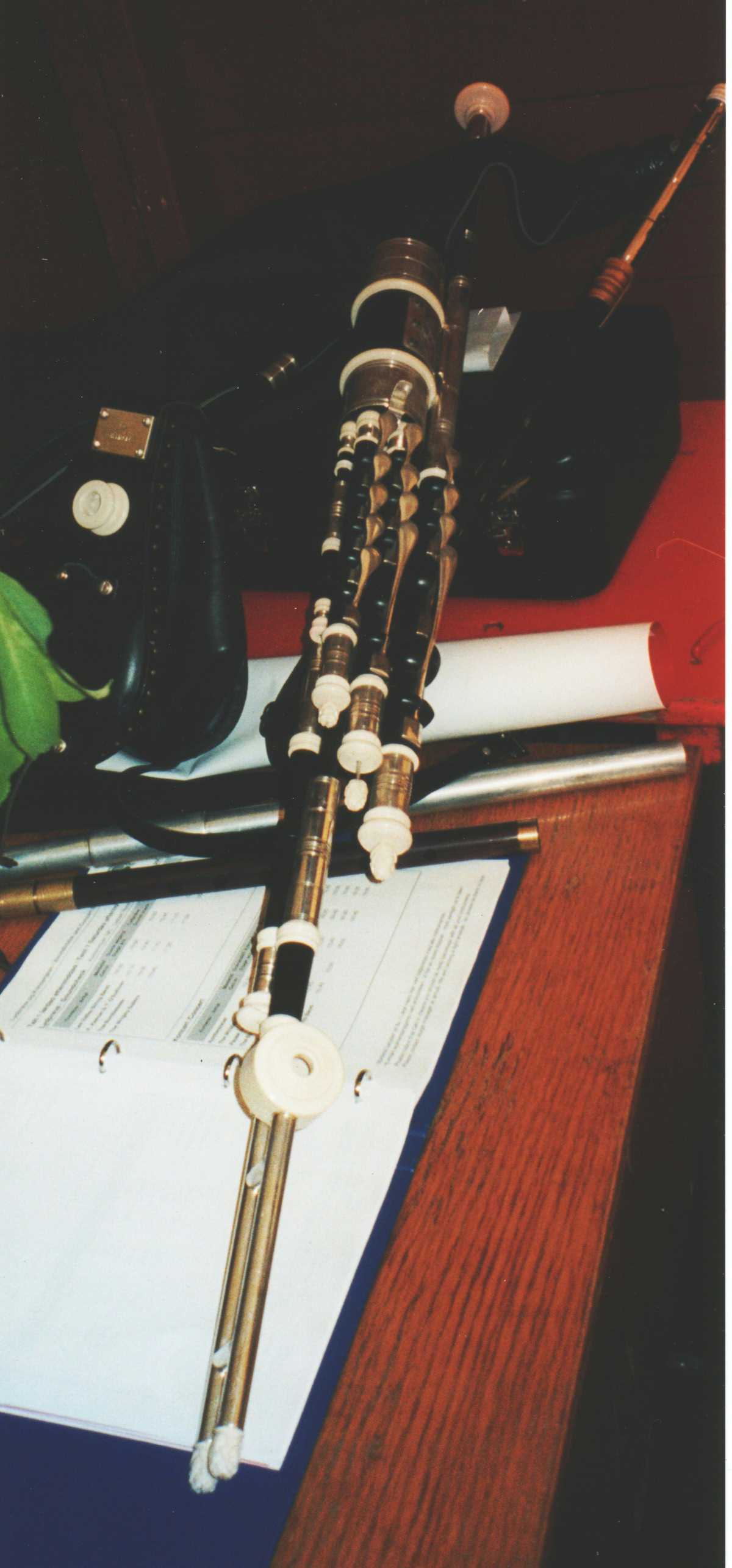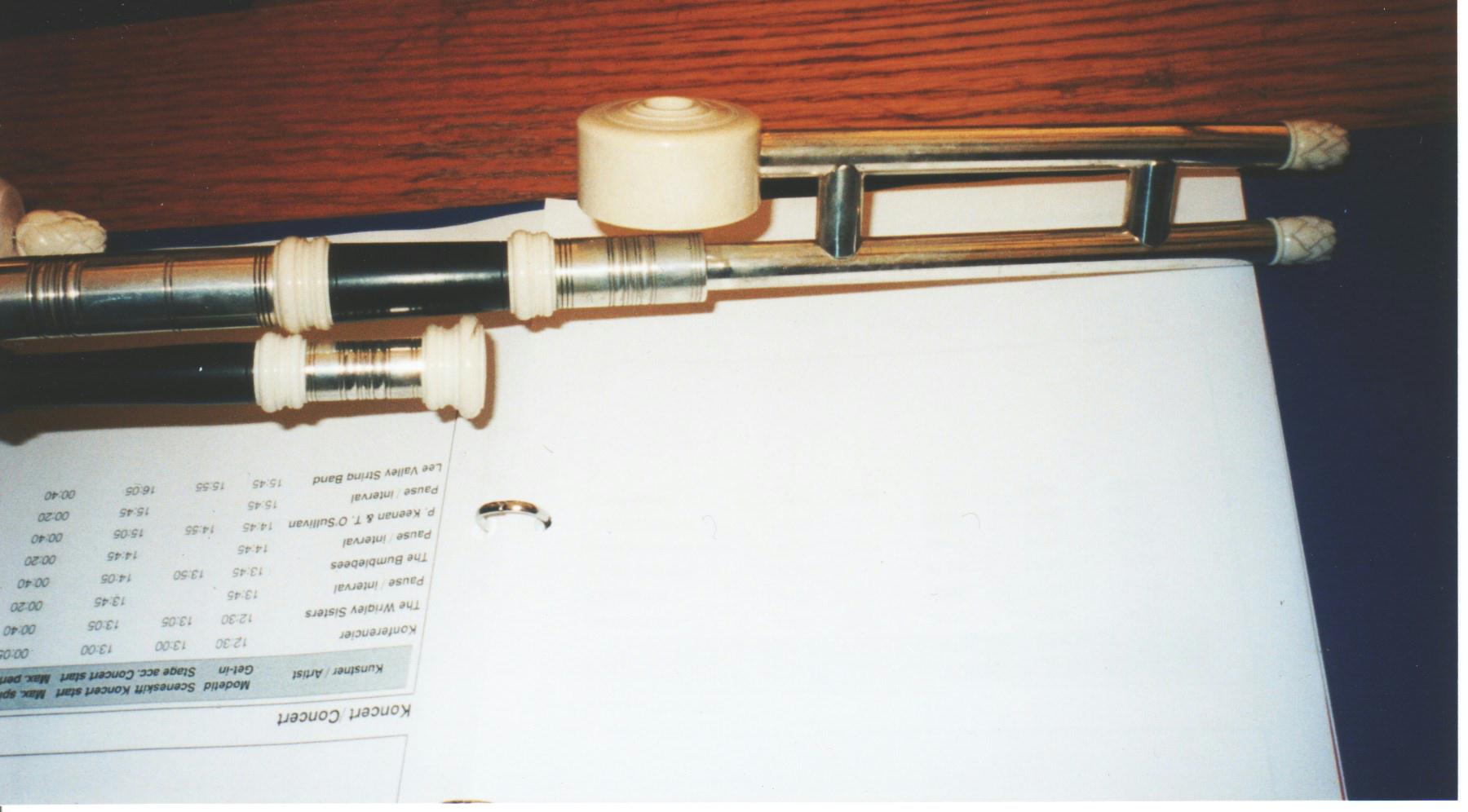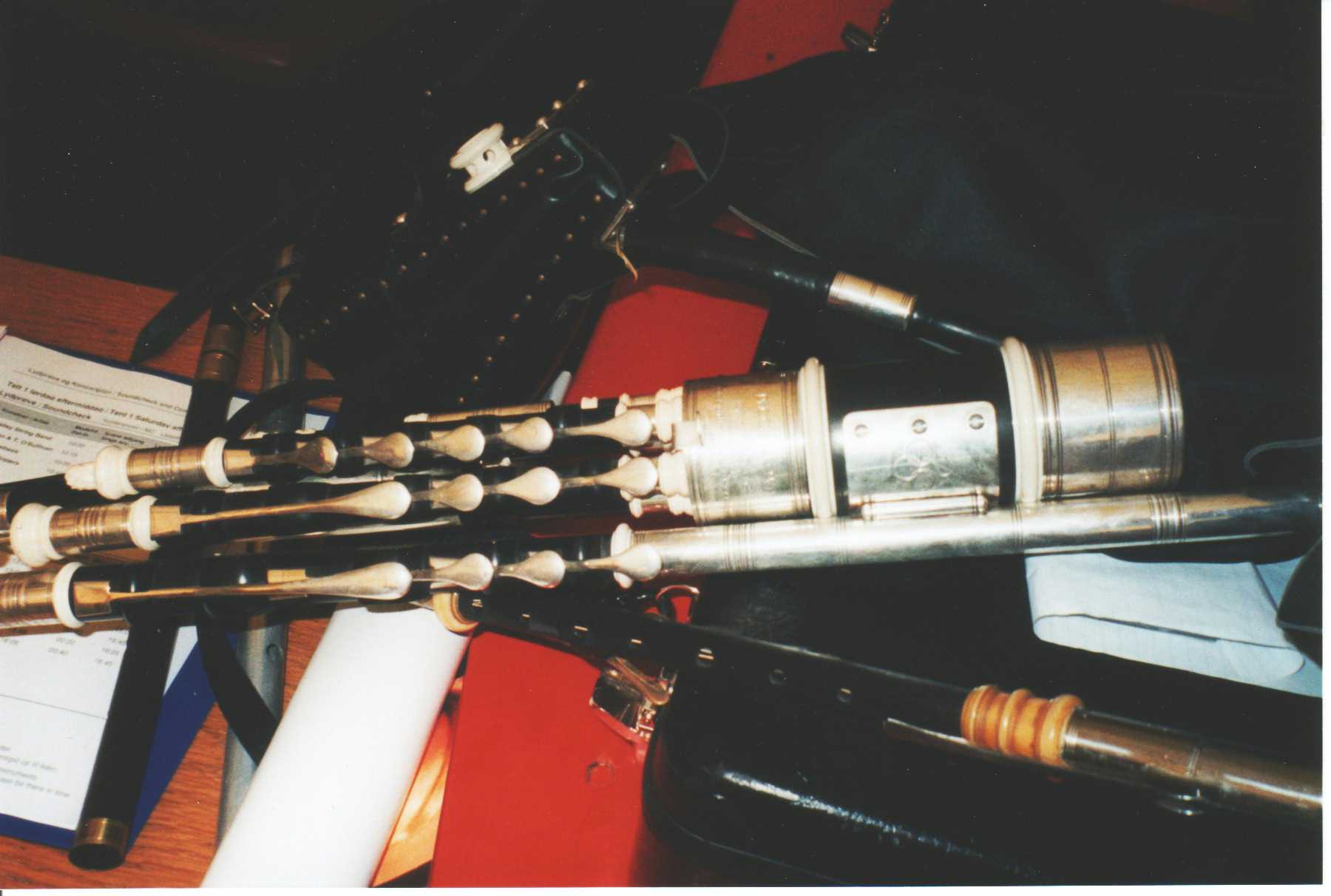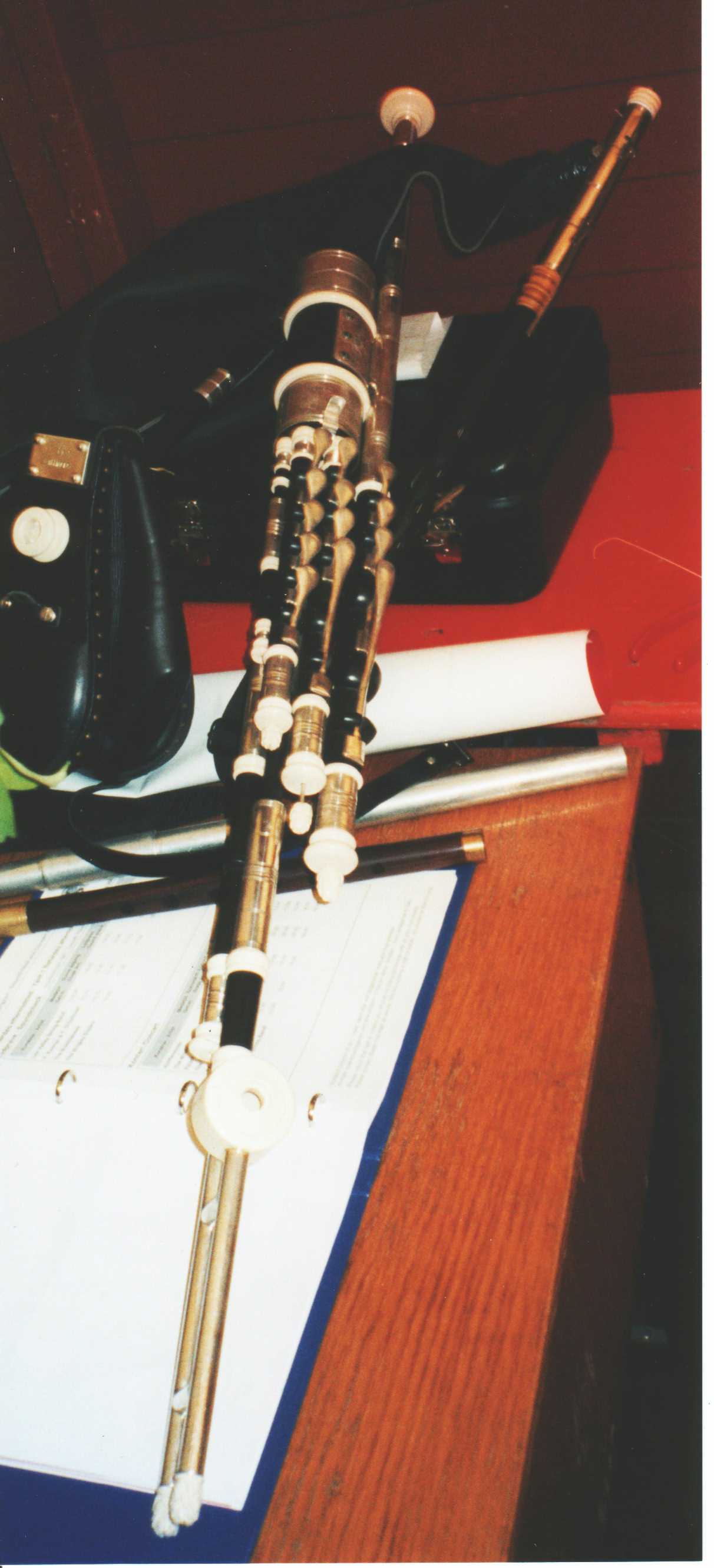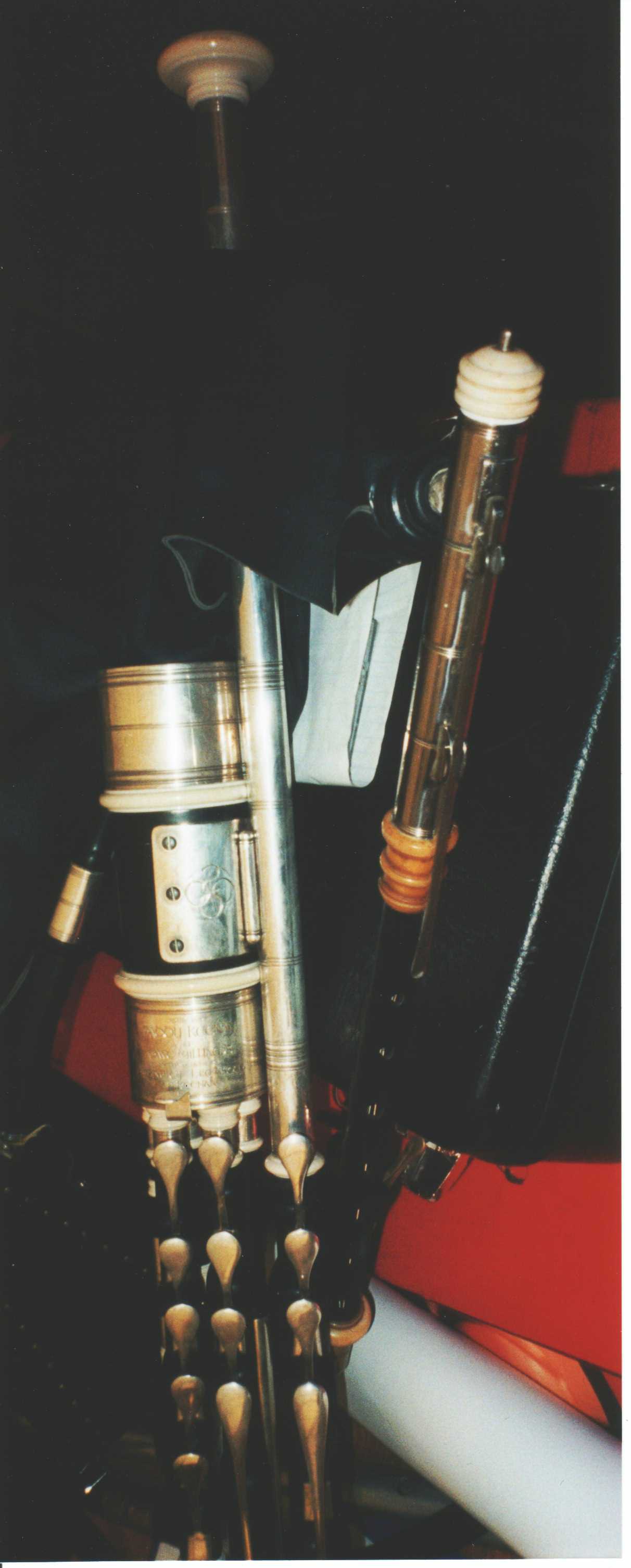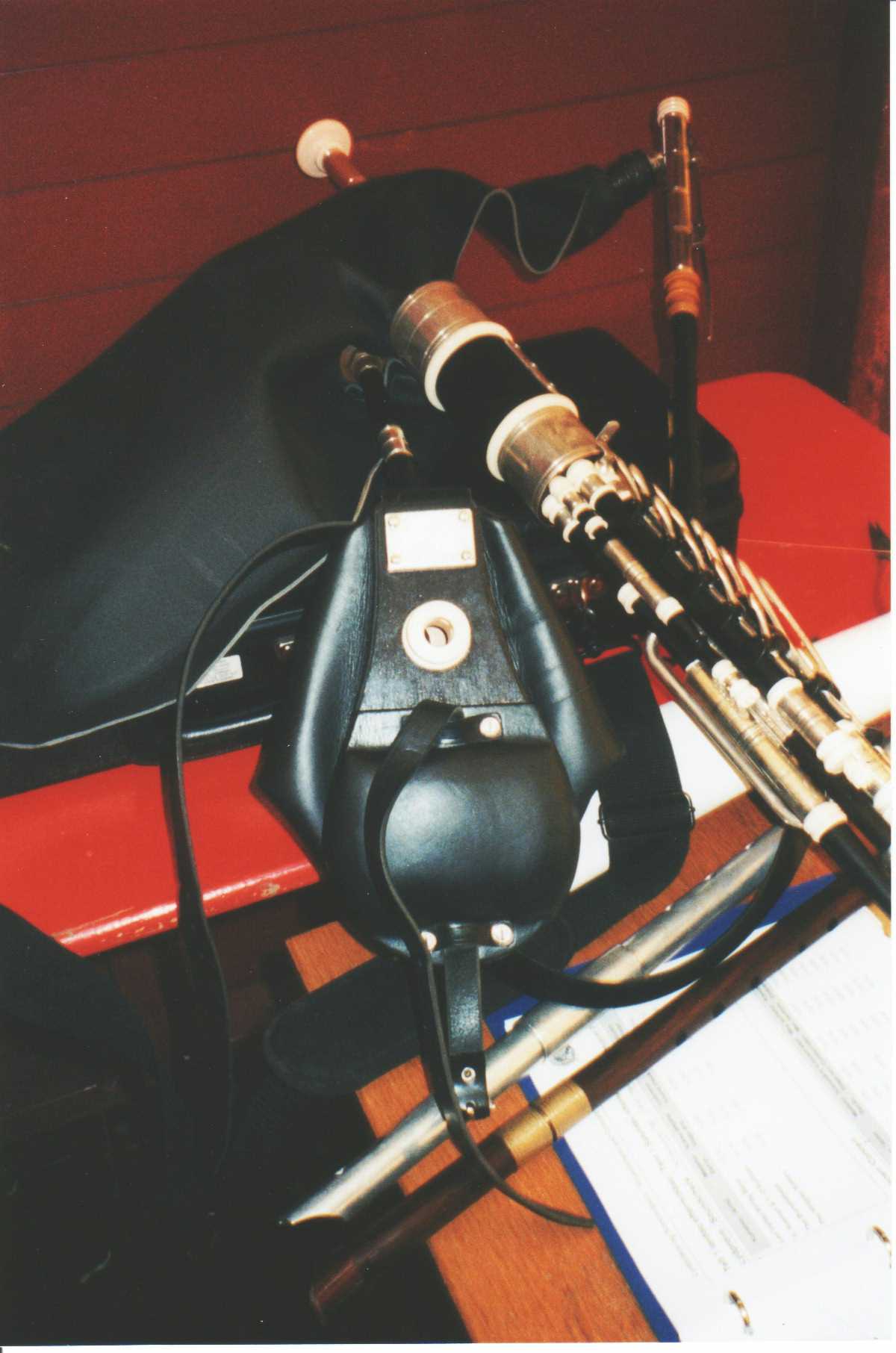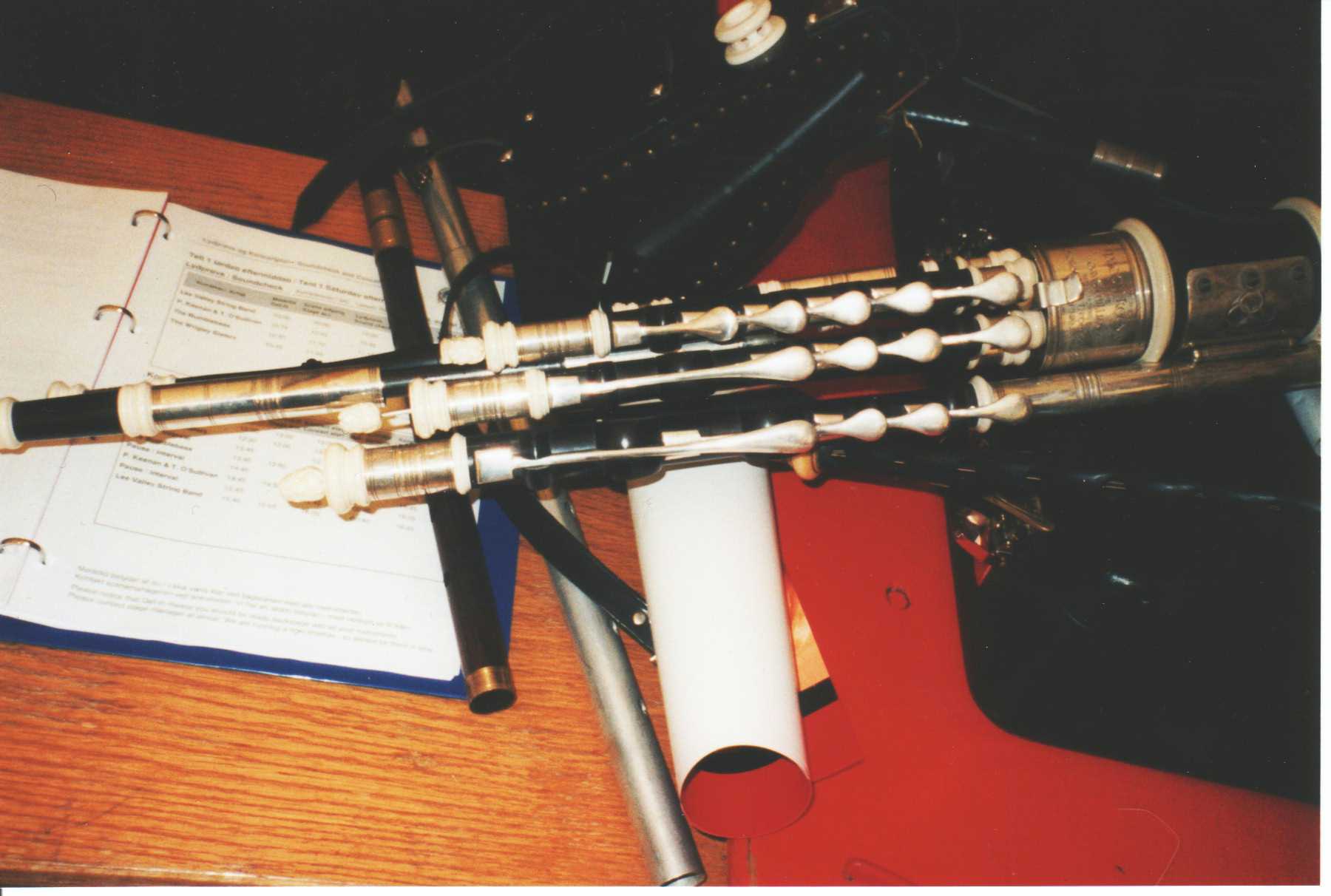 ---
All photographs copyright Paddy Keenan, Dave Williams and Thomas Johnson


A Canon IXUS APS camera with 400 ASA Fuji film, a CanoScan FB630Ui, and a iMac 400 DV were used to make this web page created on the 28th of September , 2000, Lund, Sweden


thomasdotjohnsonatlunddotmaildotteliadotcom

---
Johnson's Uilleann Pipes Site
---